Our second match this year took place on 16th July at our new venue at Dorridge Cricket Club against the team from Balfour Beatty. A fine turn out from the Balfour Beatty chaps who managed to field a full team plus a spare!
The Balfour Beatty team were in to bat first so Adrian Berg & Simon Gould went out to face the first ball of their allotted 20 over's.
Adrian swung out to put 21 runs onto the Balfour score sheet amongst which were a couple of 4's & a 6 – the only one in the match! Well played.
Simon managed to add another 9 to the score during his first session at the crease following this up with 16 more, later in the innings, with his second visit giving him a total of 25 runs.
The next pair into bat was Chris Gorman & Mark Swindells with Chris scoring 6 runs & Mark scoring 12. Mark was later to pick up the bat once again during his second batting session to put a further 11 runs into the pot making his total contribution 23 runs in all.
Mike Nolan equalled Marks first batting session of 12 & Andrew Gee clocked up another 15 including a couple of 4's.
Andrew Price followed on to put 8 more into the pot including a 4. Next up was Balfour Beatty's top scorer in the form of Chris Hill. Chris managed to better Simon's overall total by scoring a magnificent 28 amongst which were three 4's.

Andrew Driscoll managed to score 2 but every little helps in this game. Graham Allsopp elected not to take up the bat but Jed Freelander decided to have a go.
Thanks to Graham for acting as umpire, cutting a dual role as Balfour Beatty's wicket keeper.
By the time all 20 over's had been delivered the Balfour Beatty team had amassed a grand total of 161 runs, inclusive of the extras.
We all retired to the bar for a quick refreshment break before the CGJ team went in to bat. It had been a good evening, weather-wise, but clouds were looming overhead with a threat of rain in the wind, however, being British, we pressed on regardless!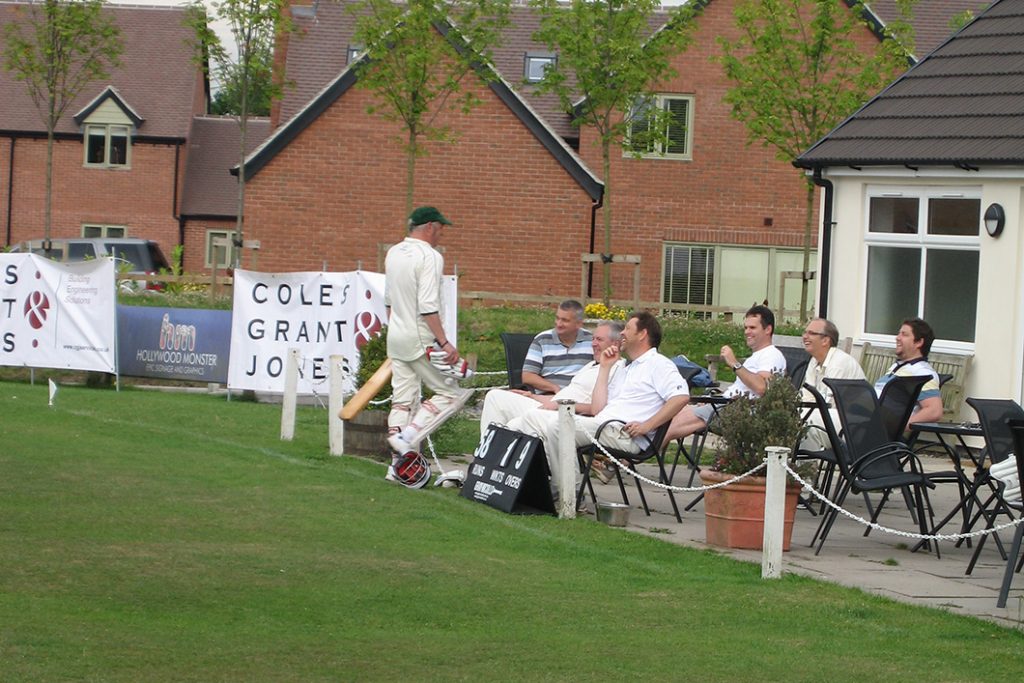 Neal Pecks & Steve Foster were the first partnership facing the bowling from Chris Gorman. Neal & Steve scored a total of 19 runs between them, 9 runs & 10 runs respectively. Both players returned for a second shot with Neal being caught out before scoring & Steve doing better by adding 5 more runs bringing his total to 15 in all.

Charlie Briscoe was in next but was quickly dismissed by being caught for no score. Not wishing to leave empty handed he later returned to score a magnificent…..3. Every little helps, eh Charlie?!
Alex Copson was next up scoring 6 in his first innings. Unfortunately he suffered the same fate as Charlie in his second attempt being caught out for no runs.
Craig Coles & Paul Ravenhall were Coles Grant & Jones best batting pairing of the evening clocking up 39 runs between them. Craig proved to be the top scorer for CGJ claiming 25 of the aforementioned runs leaving the remaining 14 to be claimed by Paul.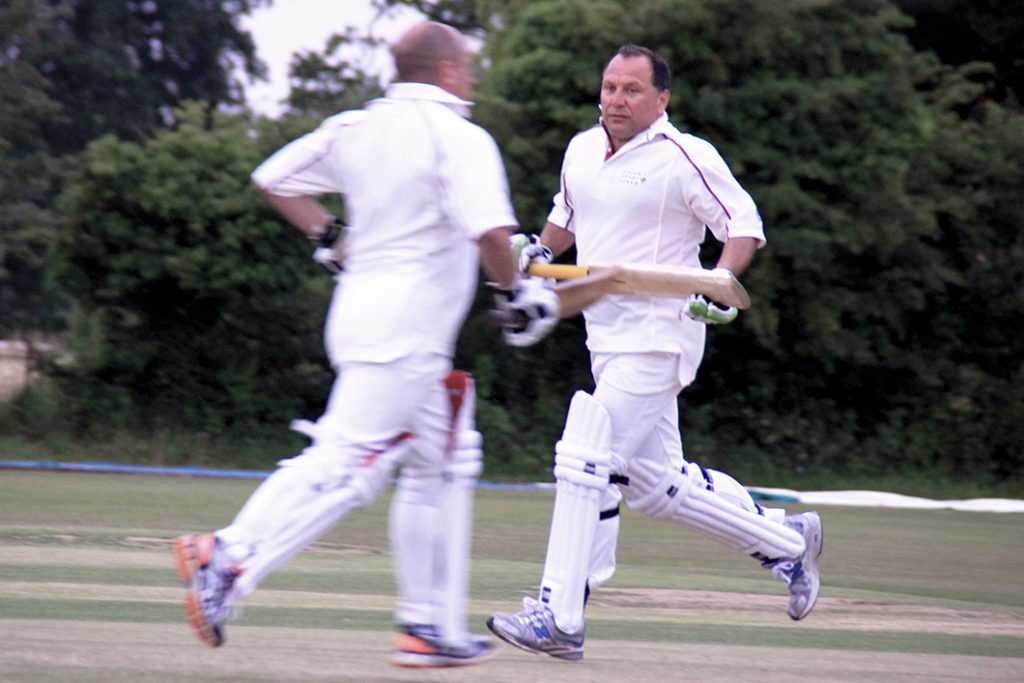 Carl Jones almost pipped Craig to the title of top scorer by scoring 22 runs. Following on from Carl were Leigh Moore (8), Peter Allbutt (6)……it's getting worse….Geoffrey Stevenson (2) & finally Jason Hardcastle… sorry Jase it was a member of the waterfowl family for you….a Duck!!
By the time the second stint of batting came around for CGJ it had started to drizzle, which quickly turned into a downpour.
The teams pressed on through the rain, determined to get a firm result for the evenings play.
Final result was Balfour Beatty 161, Coles Grant & Jones 127. Well done to the Balfour Beatty team.
We quickly pulled up the stumps & ran into the bar where everyone soon downed a few drinks & tucked into the various curries on offer.
Due to the rain, no team photographs were taken, so we have to make do with a team list.
The Coles Grant & Jones team consisted of:- Craig Coles, Carl Jones, Peter Allbutt, Jason Hardcastle, Geoffrey Stevenson, Leigh Moore. Paul Ravenhall, Charlie Briscoe, Alex Copson, Neal Pecks & Steve Foster.
The Balfour Beatty team consisted of:- Adrian Berg, Simon Gould, Chris Gorman, Mark Swindells, Mike Nolan, Andrew Gee, Andy Price, Chris Hill, Andrew Driscoll, Graham Allsopp, Jed Freelander, Mike Reade & Phil Hutt.